I can keep the secret no longer. Mankind, you are in terrible danger. In all likelihood, it's only a matter of time before humanity bends its collective knee before its new overlords: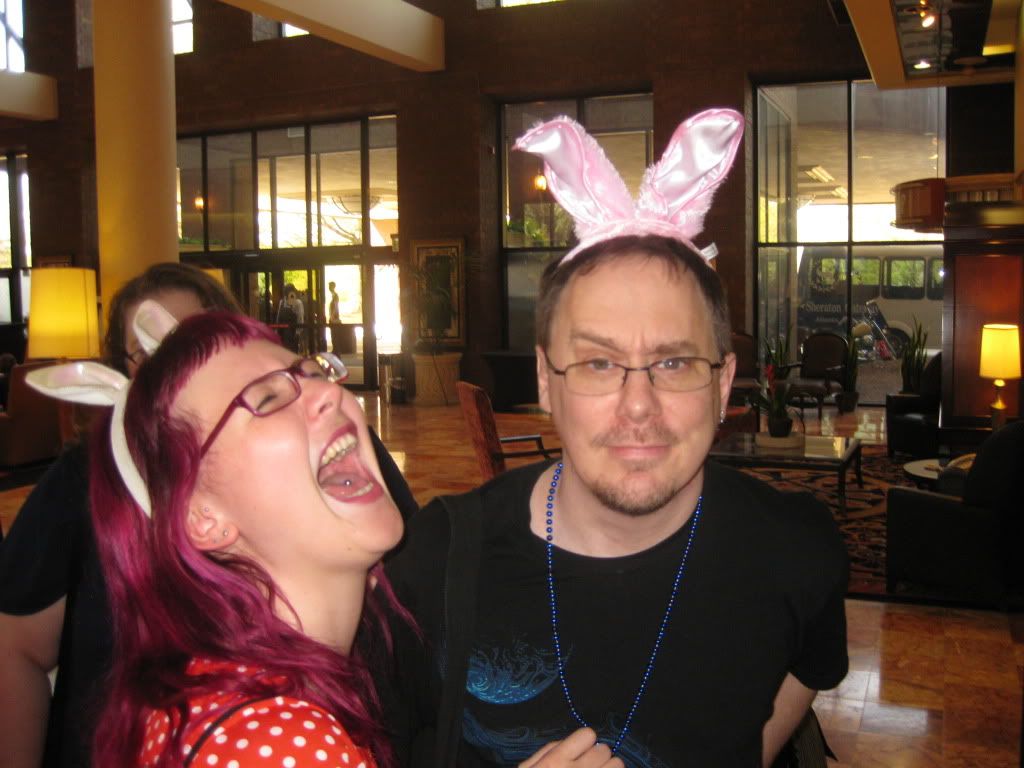 Let not the bunny ears fool you!
emanix
and
tacit
are harbingers of doom! Maxine infected Franklin with her Lagomorphic Taint of Evil at Frolicon last year. I'm not sure if that means that she's added him to her arsenal or if he's subsumed her powers, but like the movie poster says- "Whoever wins, we lose."
zaiah
, if only you'd had cold iron weapons while you were standing behind them! :-D
Of course, the whole point of this post was to show off a pic of Franklin with bunny ears. ;-)